Productivity
It's important to stay productive during these times by establishing a daily routine to keep up morale and to stay motivated throughout the day. Understandably, working from home has its perks and downfalls but studies have shown that a dedicated work space is important in order to remain focused by dividing work life and family life. Simple acts, from making the bed in the morning to creating a to-do list, can set out your daily goals and objectives and help you actually achieve them throughout the day.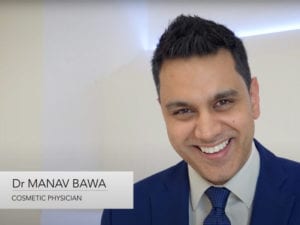 "Having a daily routine is extremely important in my opinion, and has really helped me organise my time during the day. Having a set schedule ensures I can fit everything I need into the day, improves my productivity and also reduces the amount of time I have to think about what to do next, which means I don't miss things! I find I am more productive having the same morning and evening routine, as my body expects it. It all becomes a habit, and this means I can focus on what I need to do." – Dr Manav Bawa
Online training for CPD points
Whilst we may be missing in-person training at the moment, there are a variety of different accredited online training courses and resources that provide CPD points in order to enhance your learning during and post lockdown.
If you haven't already signed up to PHI College's training partner eMASTR, why not? When establishing a daily routine, eMASTR is a platform that can be accessed anytime and on any device, with loads of great educational content from Dr Tapan himself, so there's no better time to keep up with those CPD points.
PHI College courses
For more information about earning CPD points with eMASTR and PHI College courses, get in touch via our contact form and one of our team will be happy to help.
You can also follow us on social media to stay up to date with what we're up to.
< Back To Blog