The history of dermal filler is a long and winding one, from its roots in the first autologous fat transplants in the late 1800s to modern day hyaluronic acid products; it's interesting to see how far cosmetic injectables have come.
Cosmetic Procedures
The root of cosmetic enhancement originates from cultures like the Ancient Egyptians, Romans, and Ancient Indians, who, just like us, had hallowed beauty standards within their societies.
The first surgical cosmetic techniques were practiced as early as 3000 BCE, while more simple non-invasive techniques (including makeup and similar practices) have origins as old as humanity itself. The first known attempt at using a substance as a filler was recorded in 1893, when German surgeon Dr Neuber used fat grafts in an attempt to fill a facial depression caused by tuberculosis in a 20 year old man.
This is widely perceived as the origins of lipofilling and autologous fat transplants, as well as a precursor to modern day dermal fillers.
Dermal Filler Technology
In the 20th century, doctors started investigating the use of paraffin to address defects, though this was very quickly abandoned due to problems with migration and embolisation. This was followed by the use of silicone, which was widely used in the 1940s and 50s, though this was banned as an alarming number of patients experienced granulomas.
Towards the 1970s, animal collagen, mostly bovine, had been researched and was introduced as a new, safer way to achieve filling effects. These remained popular until the beginning of the 21st century, when the industry moved towards non-bovine products, and hyaluronic acid fillers were introduced.
The first HA filler was approved by the FDA in 2006, and they have gone from strength to strength since, with new advancements being made in the cosmetic sphere all the time.
What Is Dermal Filler?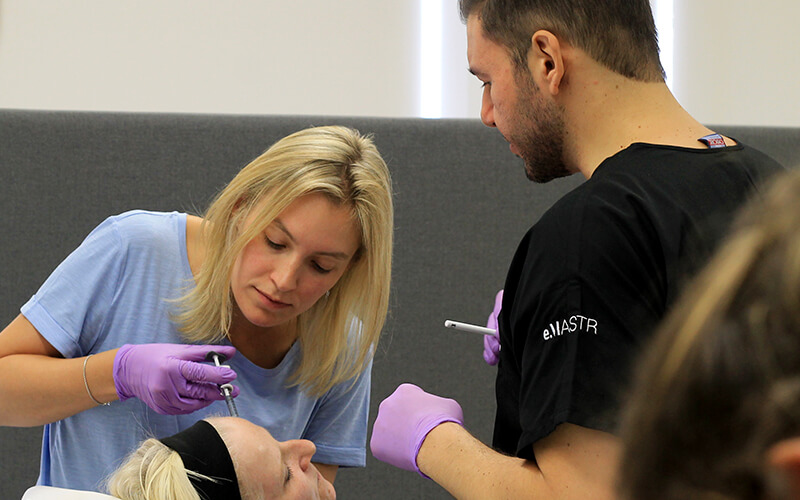 While many practitioners and clinics still utilise the term 'dermal filler', this has become a slight misnomer. Initial filler products were indeed dermal fillers, but the new technologies are more appropriately deemed 'soft tissue fillers'. These can be applied both on- and off-label to treat a wide range of concerns, extending through beautification and rejuvenation.
There are many brands of filler available to the modern clinician, but at PHI College we exclusively use Juvederm by Allergan due to its proven efficacy, longevity, and safety profile.
Book A Practical Dermal Filler Course
As well as picking the right products for safe and effective results, it is also important that practitioners are highly educated and experienced in performing dermal filler procedures.
While dermal fillers are largely unregulated in the UK, we agree with the general consensus within the medical industry that these treatments should only be performed by medically trained professionals who have undertaken specific, in depth training.
Join us on one of our dermal filler courses at PHI College for bespoke training that is tailored to your needs.
< Back To Blog