Some clinics saw their lip enhancement enquiries almost double in number following Kylie Jenner's admission to using dermal fillers for her signature smile. It is vital to the industry that we, as practitioners, are able to perform these treatments safely and effectively for great outcomes across the board.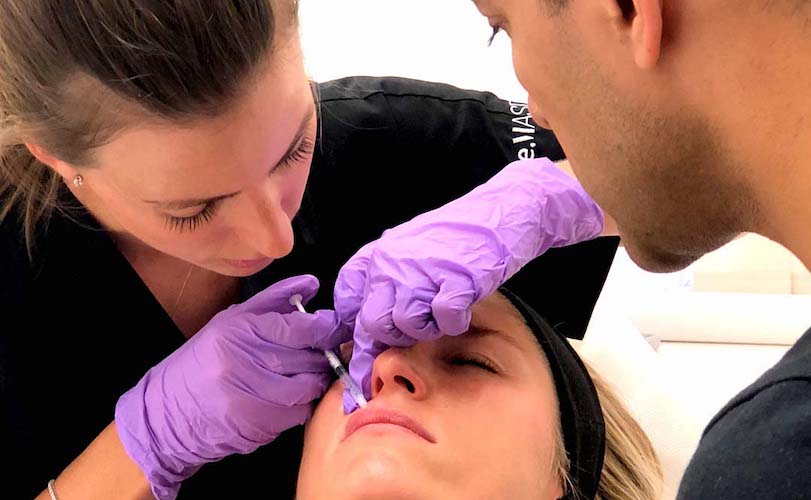 When booking a lip filler training course at PHI College, one of our delegate liaison managers will get in touch to find out what you want to focus on, whether that's a certain indication, treatment, or technique. We then use this information to create a tailored day that suits your needs and addresses the topics you care about.
To ensure you get the most out of your day with us we ask that you provide your own model, to allow you to treat the exact indications you are interested in. If this is not possible we are able to arrange a model for you, but you should be prepared that you may not be able to treat your target areas. If you need to check that your model is suitable for your selected treatment, we are able to send pictures to our trainers, who can confirm this with you.
Dr Tapan is a Juvederm approved practitioner and is one of 6 recognised Global Key Opinion Leaders for Allergan, the parent company of Juvederm and Botox. With over 20 years of experience in both treating and teaching , Dr Tapan loves to share the knowledge he learns travelling around the world with other exemplary professionals at PHI College.
To find out more about lip filler training in London, you can get in touch with one of our delegate liaison managers by filling in our contact form. Head to our courses page to learn more about our injectables training opportunities and follow us on social media to stay up to date with what's going on here at PHI College.
< Back To Blog