Injectable Filler Courses
Dermal filler courses at PHI College are easily tailored to your needs – when you book your place, delegates are asked to highlight three areas of interest or focus. This is then used to create a bespoke plan that suits your level of ability and needs for the day.
In the morning session, Dr Tapan covers theory, assessment, new techniques, and more, then moves on to the practical element of the course in the afternoon. Due to the high trainer to delegate ratios we maintain, we ensure that you get one-on-one interaction with our team under direct supervision.
Who Can Attend A PHI College Course?
Our dermal filler courses are not specific to certain medical professionals and are open to nurses, dentists, doctors, and surgeons to learn from Dr Tapan and his accomplished team.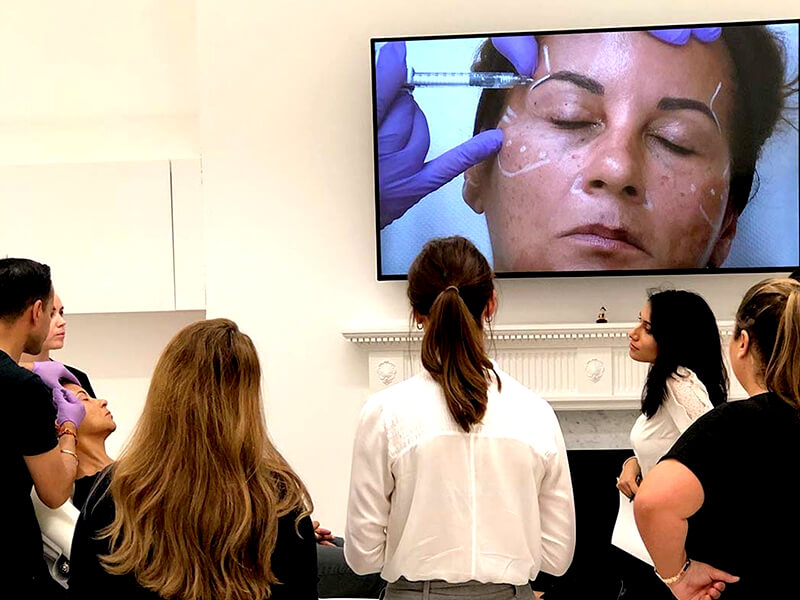 We do require that you provide your own model for the day in order to guarantee that you can treat the exact indications you are looking to improve. If this is not possible, we can assist in arranging a model for you, though you should be prepared that you may not be able to perform your desired treatments.
Book Dermal Filler Courses at PHI College
There are so many benefits to becoming a dermal filler trained nurse, including increased autonomy, great clinical and professional development opportunities, as well as an increased rate of patient interaction, with the ability to build a rapport with repeat patients.
To book your spot on one of our dermal filler courses, head to our courses page, or get in touch via our contact form to learn more. You can also follow us on social media to keep up with what's going on here at PHI College.
< Back To Blog