When seeking a course to refresh your knowledge or improve your skills in a target area, the best way to do this is by selecting a tailored cosmetic training experience. At PHI College, alongside our indication-specific masterclasses, we offer bespoke training Botox and dermal filler courses that can be tailored to the needs of those who attend. When you make your enquiry or book your place on a bespoke course, our delegate liaison manager will ask you to highlight three areas you want to cover on the day. This information is then used to create a unique educational experience for attending delegates that suits your learning needs. We always maintain a high trainer to delegate ratio, which allows us to offer an unrivalled one to one experience that is vital for targeted training.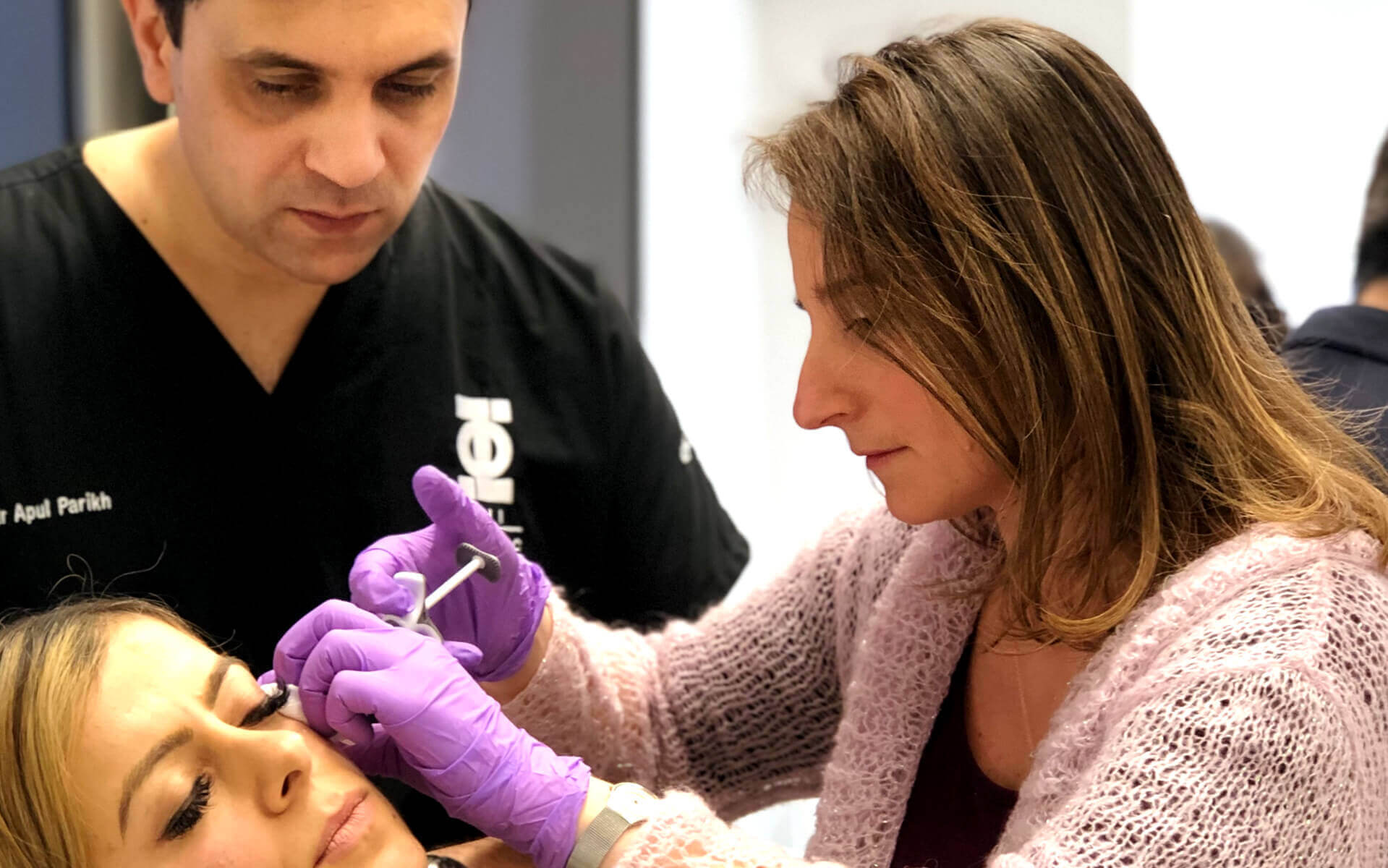 Newcomers should be aware that attending one training event, especially a single day course, will not be able to fully prepare you for practice. It is important to appreciate that working in aesthetics is a journey of development that will not happen overnight, and that routine training is a must-have throughout your career. We only welcome medically trained professionals like doctors, nurses, and surgeons to attend PHI College courses, as we concur with the current feeling within the industry that these medical treatments should only ever be performed by a highly trained professional.
To find out more information about tailored cosmetic training courses at PHI College, you can contact us on info@phiclinic.com or by enquiring through our contact form. To book your place on one of our upcoming Botox or dermal filler masterclasses, take a look at our course offerings here.
You can also follow us on Facebook, Instagram, and Twitter to keep up to date with what's going on at PHI College.
< Back To Blog