Botox by Allergan
Botox was the first product of its kind to be approved by the FDA for treatment of frown lines in 2002, and since then has also been approved for use on forehead lines. Clearly, there are many other off-label uses, as can be seen by its popularity. Botox Cosmetic is stated as a non-interchangeable product by the FDA, meaning that no other brands can claim the same efficacy and safety, and Botox cannot be replaced or swapped with any other product.
Patients trust Botox by Allergan – the brand is so widely known, and respondents to a survey performed by Allergan said that Botox was trustworthy, and provided predictable, subtle results. Botox is backed by 15 years of clinical experience and nearly 500 peer-reviewed studies, with hundreds of thousands, if not millions, of applications around the world every year.
Juvederm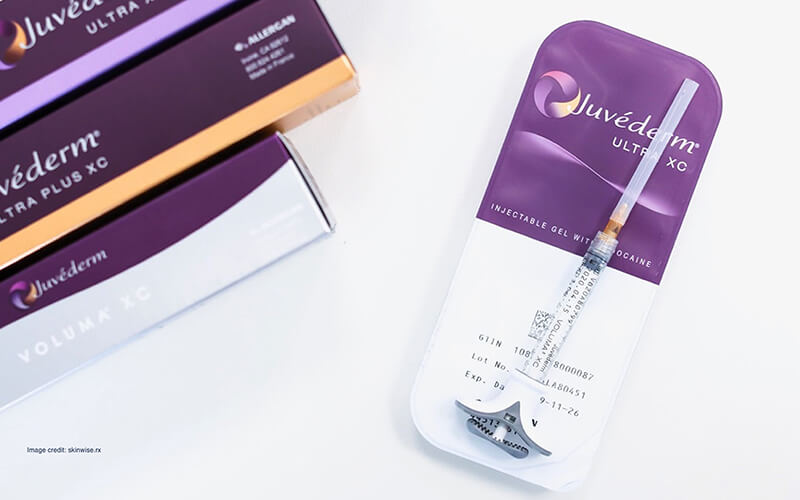 Juvederm has been used in over 32 million treatments worldwide, and utilises a unique cross linking technology to deliver longer lasting and more effective results. Each filler in the Vycross range is built for a unique purpose, and can be used in conjunction with one another for natural looking results across the face. The fillers boast minimal swelling and have Lidocaine included in their makeup to reduce any discomfort experienced by the patient.
Dr Tapan has selected Allergan's Botox and Juvederm Vycross as his products of choice for their usability as a practitioner and the results they provide for patients. His work with Allergan products has established him as a Global Key Opinion Leader, and as well as teaching at PHI College with the products, he also lectures on the national and international stages on how best to employ them in full face treatments.
Practical training
For more information, you can contact our delegate liaison manager directly via our contact form, or book your masterclass by heading to our courses page.
Follow us on social media to stay up to date with what's going on here at PHI College.
< Back To Blog