About botulinum toxin
Botox is a purified protein that was approved for cosmetic use by the FDA in 2002 that has many uses, including 'off-label' uses for teeth grinding or clenching and brow lifts. PHI College Botulinum Toxin type A training courses are created according to the needs of the delegates in attendance, covering the exact treatments and techniques that you want to focus on. Starting with a theoretical base, Dr Tapan lectures on topics like relevant anatomy and complications management, before performing a live demonstration on a model. The afternoon then consists of hands-on practical training, where delegates perform treatments on models.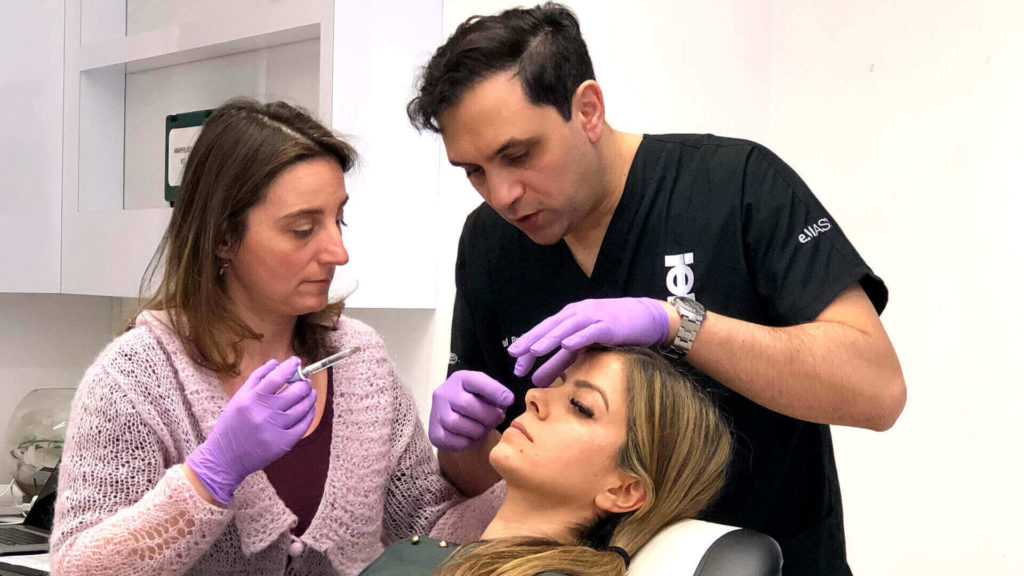 We do ask that delegates provide their own models for Botulinum Toxin type A training courses, in order that you can gain experience in selecting appropriate treatments, as well as having the opportunity to guide your patient through a complete journey of assessment, treatment, and follow up. However, should this be an issue, we can sometimes arrange models for delegates. Please be aware that if we assist you in finding a model, they may not present with your specified indications.
PHI College training days are open to medically trained professionals like doctors, dentists, nurses, and surgeons – we do not train non-medics, as we agree with the consensus that non-medics are not adequately trained in facial anatomy or dealing with complications for patient safety. We maintain a high trainer to delegate ratios at every training day, to ensure that every attendee has guaranteed one on one time with our experienced trainers. Dr Tapan has over 19 years' experience in the cosmetic field, and each of his handpicked team has a minimum of 9 years' experience injecting.
Book your place on a Botulinum Toxin type A training course or find out more information about PHI College masterclasses by contacting us on info@phicollege.com. You can also follow us on social media, on Facebook, Instagram, and Twitter, to learn more about PHI College.
< Back To Blog