Another of our values is that of having and maintaining high skill levels to ensure that every patient is treated equally and correctly, and this was a driving factor in the creation of PHI College as a centre for excellence.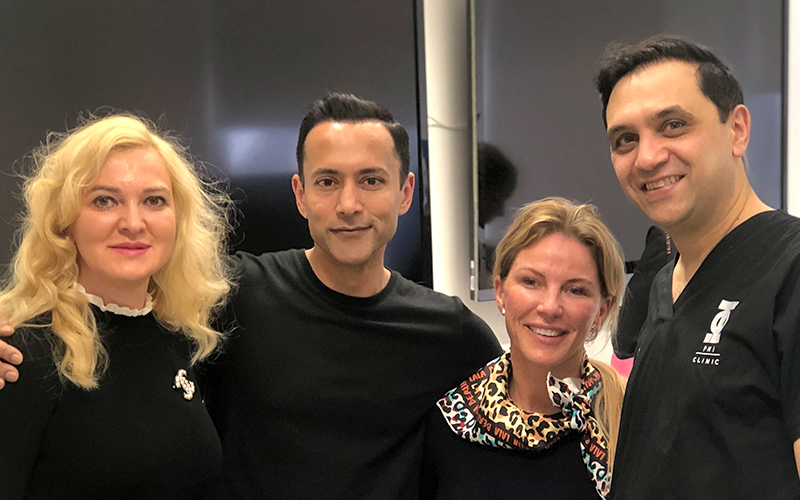 Dr Tapan relishes in providing Botox training for nurses and often expresses that the skills learned in nursing can often mean individuals flourish as injectors.
Before you attend any Botox or dermal filler training courses, you must have a valid registration with The Nursing and Midwifery Council (NMC). Moving forward with aesthetics, you will need a prescriber to consult your patients with you prior to any treatment in order to prescribe Botox. This is not a concern if you are currently a nurse prescriber, and if you do wish to become one, courses are available at universities nationwide to pursue this route.
What should I expect from a PHI College training day?
Lecture Series
Backed up with resources from our online training partner, eMASTR, the lecture series in the morning session covers topics like anatomy, patient assessment, injection techniques, and more. This rounded theoretical base then prepares you for the practical element of the course.
Practical Demonstration
Following the lecture series, Dr Tapan will perform a practical demonstration on a model using the techniques he has discussed. We invite delegates to watch as he performs treatment and ask questions where appropriate in order to deepen your understanding of the treatment or process.
Practical Training
Working with live models in a working clinical setting, Dr Tapan and his team are on hand to supervise, assist, and answer any questions you might have. Due to the intimate setting, small number of delegates, and a high number of trainers on our courses, every delegate is guaranteed face to face time with highly experienced professionals
Due to the high risks and complexities present with injectables treatments like Botox, we do not allow non-medical professionals like beauty therapists to take part in our courses.
For more information, you can contact our delegate liaison manager via info@phicollege.com or fill in our contact form and one of our team will get back to you at your convenience.
< Back To Blog