The aim for every one of our bespoke Botox and dermal filler training courses is to give every delegate who walks through our doors more confidence and proficiency in performing safe and effective treatments for their patients.
We also offer shadowing opportunities, in which delegates are offered the opportunity to spend one on one time with Dr Tapan in his successful Harley Street location, PHI Clinic. PHI College training days are held on the first floor of the clinic, in a specially adapted training auditorium. The practical session can cover a range of foundation, intermediate, and advanced techniques such as upper face Botox and dermal fillers around the mouth, as well as cheek augmentation and lower face Botox.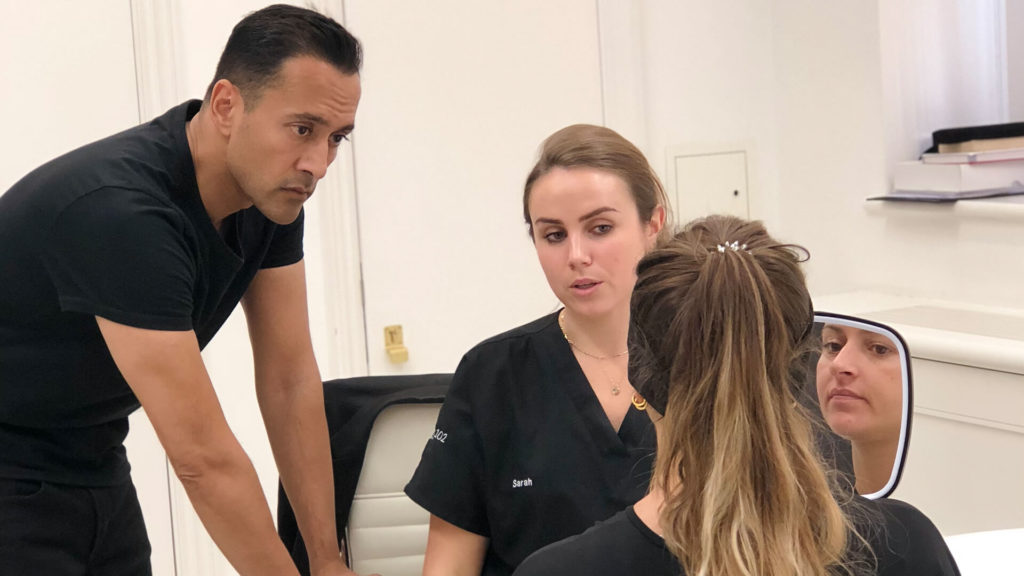 We can also cover a variety of techniques for injection, including using a needle and the use of a cannula, building from your previous experience. We do ask that delegates for training days provide their own live models to ensure that they are able to treat the exact indications highlighted as focus areas. In the event that this is not possible, we can provide support in locating a model, though we cannot guarantee they will present with the indications that you wish to treat. When you book your place, one of our bespoke Botox and dermal filler training courses, you will be asked which areas you are interested in. The course is then planned around responses from delegates to create a tailored day that suits the needs of those attending.
You can book your place on one of our bespoke Botox and dermal filler training courses or a more intimate shadowing day by contacting our delegate liaison manager on info@phicollege.com. Alternatively, you can fill in our contact form and one of our friendly team members will be in touch at your convenience to discuss dates and give you more information.
You can also stay up to date with what's going on here at PHI College by following us on Facebook, Instagram, and Twitter!
< Back To Blog