Many nurses move into aesthetics as a way to explore opportunities beyond the NHS and improve working hours as well as income and find that the industry, while it takes commitment and hard work, is an extremely rewarding one for those who are prepared to put in the hours.
Here are our top tips for becoming a Botox nurse
There are several steps to becoming a Botox nurse, or Aesthetic Nurse, including having a current valid registration with the NMC, which is vital to have in order to attend any Botox or dermal filler training course.
As Botox is a prescription-only medicine, you have to either be a nurse prescriber or work alongside a prescribing practitioner who must consult your patient face-to-face and prescribe Botox prior to treatment.
We suggest that nurses who are considering a long term move towards aesthetics complete a Non-Medical Prescribing course, or V300, which is offered at universities across the UK. This is specific to Botox as a prescription-only medicine.
At PHI College, we have a range of Botox courses that are suitable for everyone, including beginner, intermediate, and advanced techniques to suit the specific needs of those who wish to train with us.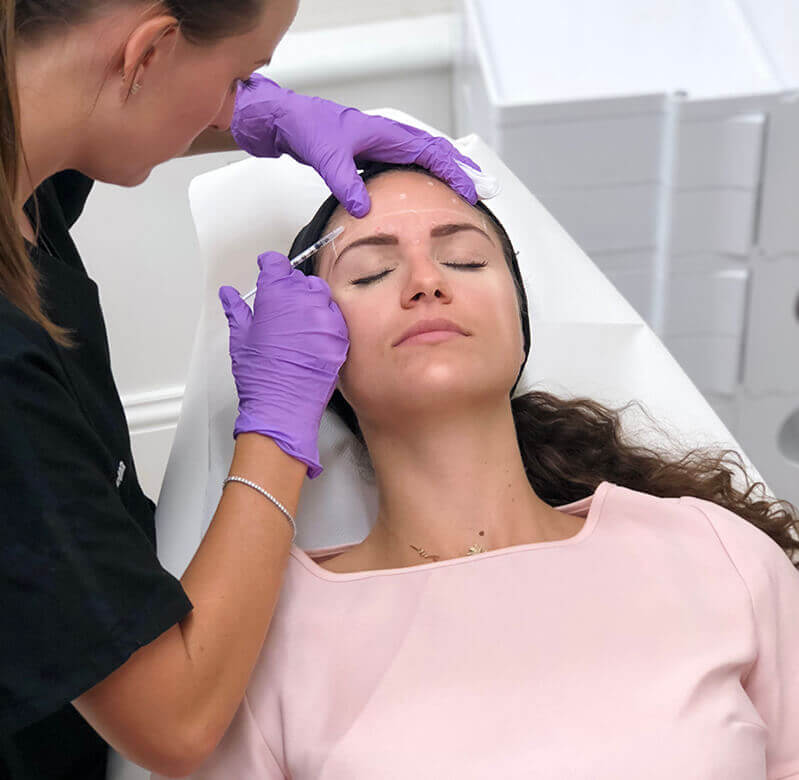 When you book your place on a PHI College training day, you will be asked to outline three areas that you personally would like to focus on, which will be used to create a bespoke learning opportunity unique to the participants of the class.
Best Online Learning Platform
For those who wish to supplement this training, Dr Tapan has an online learning platform, eMASTR, which contains hundreds of educational videos, easily accessible from any device at any time. These cover a range of topics, including Botox and dermal filler uses, practice management, anatomy, cadaver dissection, and more.
Book your place on one of our upcoming courses via our courses page, or get in touch to discuss your needs on info@phicollege.com. You can also follow us on social media to learn more about what we do here at PHI College.
< Back To Blog