Tailored Aesthetic Training Courses
Drawing on his own experiences of non-surgical injectable training, Dr Tapan has created a range of aesthetic training courses that suit every experience level and supports active learning for continued professional development.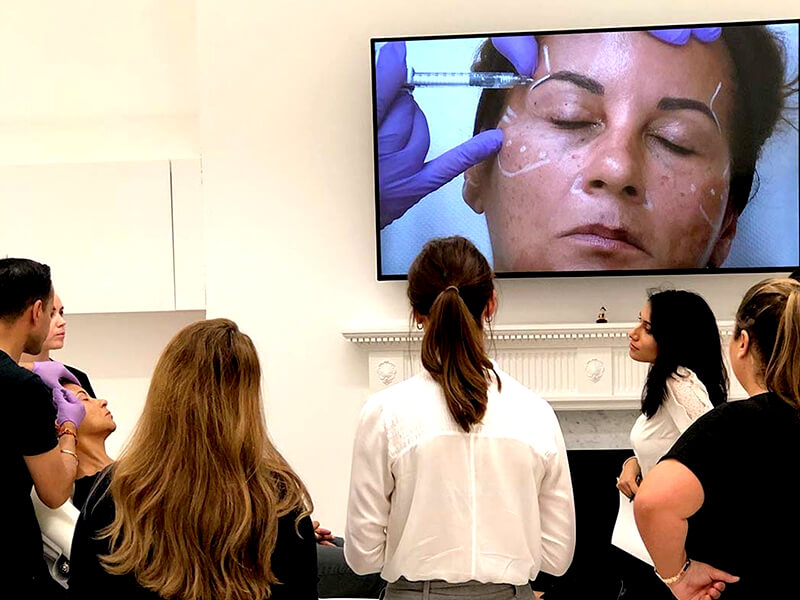 The courses are tailored to the needs and preferences of the delegates in attendance, highlighted prior to the day, to cover the areas you wish to practice treating. Within all of our courses, we maintain a high trainer to delegate ratio, with a maximum of three delegates to each member of Dr Tapan's team, for a truly personal learning experience in a working clinic setting.
Botox and Filler Training Courses in London
Our non-surgical injectable training courses are specific to either Botox or dermal fillers, and include lectures from Dr Tapan in the morning session about pharmacology, anatomy, assessment, and more, for a theoretical base to compliment the practical exercises in the afternoon.
Set on the dedicated first floor of the successful PHI Clinic, on Harley Street, PHI College consists of a lecture theatre and functional training room, both equipped with beds and 70-inch screens for presentations.
Online Injectables Training
We don't advise any specific reading prior to attending the course, but always highly recommend that you refresh your knowledge of facial anatomy. One tool you can use to assist with this is eMASTR, Dr Tapan's online training platform.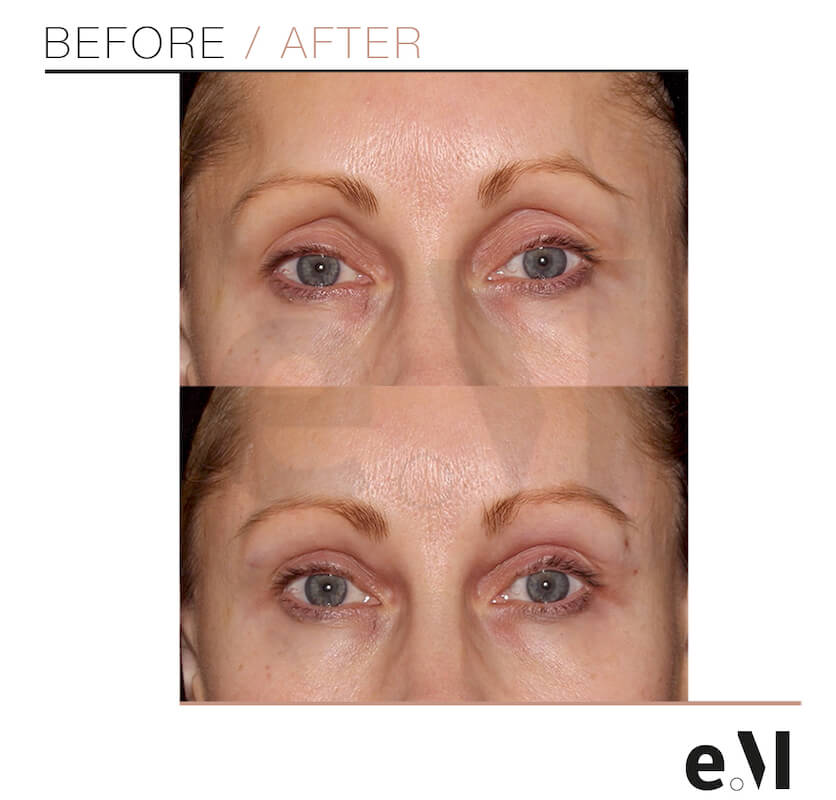 eMASTR offers a wide range of video resources, from patient case studies through to webinars and all-important anatomy explanations, including cadaver dissection.
Book Aesthetic Training Now
To book your place on one of our tailored non-surgical injectable training courses head to our courses page, or learn more about PHI College via our contact form.
Stay up to date with our latest training and learn more about what's going on here at PHI College by following us on social media!
< Back To Blog