"We are increasingly seeing more and more complications from patients who have been injected elsewhere. Often these other injectors don't know how to manage complications or aren't legally able to prescribe the necessary medication to remedy the situation." – Mr Apul Parikh, MBChB, MRCS, EBOPRAS
Medical Professionals
Dermal filler treatments in particular have created concerns as anyone can set themselves up as a practitioner with little to no knowledge, training or previous experience in injectable procedures. Any cosmetic procedure performed comes with risks, whether that's surgical or non-surgical. In just one example, when a negative outcome may occur with dermal filler, Hyaluronidase is used to dissolve the solution. However, hyaluronidase is a prescription only medicine that is not available to those from a non-medical background.
It is argued that untrained practitioners have relied on the NHS to act as a safety blanket to treat clinical complications. Irregular side effects of improper injection techniques with soft tissue filler can result in infections, migraines, tissue necrosis and even blindness. Therefore, at PHI College, we take training very seriously. Dr Tapan and his selected team of highly experienced doctors exclusively train medical professionals on our aesthetic courses.
Why Shouldn't Non-Medics Perform Injectable Treatments?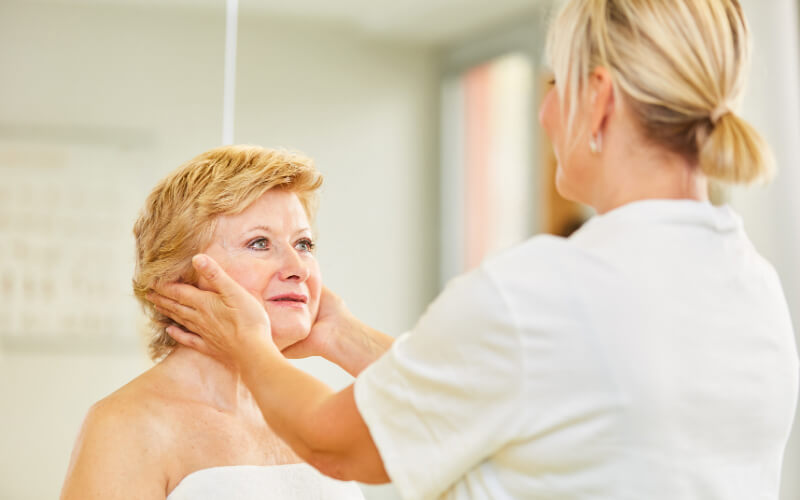 There are a number of different reasons why non-medical professionals should not be performing injectable treatments. As with everything we do, our main concern is the safety of individuals seeking these treatments from such practitioners.
Non-medics simply do not hold the same qualifications or knowledge of anatomy and physiology for safe administration of dermal fillers.
Unlike medical professionals that have the ability to prescribe, non-medics may not be able to readily access POMs in cases of reactions to treatment.
Non-medics do not have the appropriate training and background knowledge to avoid, spot, and manage complications in a consistently safe way. Where a medic can immediately react to concerns like vascular occlusion or anaphylaxis, a non-medic has to refer to a medically trained individual, like a GP, or send their patient to A&E. In this situation, they are also less likely to report adverse events to manufacturers and bodies like the MHRA.
Most distributors and manufacturers will have internal regulations about who they will and will not sell certain products to. As a result, non-medics are limited as to the products they are able to purchase. This can lead to injecting cheap, counterfeit or 'knock-off' products which can be extremely dangerous to the health and safety of patients.
Many reputable insurance providers will not provide coverage for non-medics, which may be needed in cases where individuals react to treatment.
Demanding Comprehensive Aesthetic Regulations
Here at PHI College, we do not offer training for non-medics and we urge the government to implement changes to a largely unregulated sector to ensure the safety of individuals seeking treatment. Sign this petition now to increase aesthetic regulations and ban non-medical professionals from proving medical aesthetic procedures.
If you are a medical professional, such as a doctor, dentist, nurse or surgeon who would like to book onto an aesthetic course here at PHI College London, head over to our courses page or follow us on social media to stay updated.
< Back To Blog